Burglary Insurance
Submitted by

ciby

on Thu, 02/11/2017 - 11:13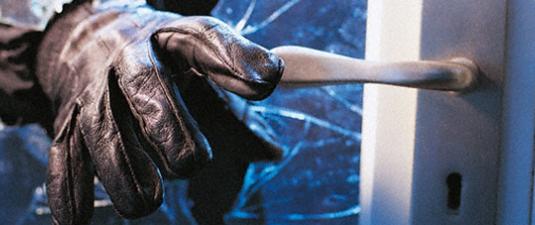 Burglary Insurance provides protection against loss of or damages to your valuables and other contents of your premises due to Burglary and housebreaking. 
Burglary means theft   involving   actual, forcible and violent entry of and /or exit from the premises insured. Violence can be against properties or persons. The element of violence or force is a condition precedent for a claim to be paid under a Burglary policy. Entry to or exit from the premises must be obtained by force and violence. That is entering into a room by simply turning the door handle or using a duplicate key is in itself not sufficient enough for a claim to be raised against the insurance company.  Entering a room without any force and then using violence to commit theft by breaking open a safe or show case is also   out of the purview of the policy. There should be external visible marks or evidence of violent entry.
It is the intrinsic value of the property lost or damaged that payable under the policy. The damages to premises are also payable under the policy.
The Policy will crease to attach if

•The premises are left unattended for 7 days or more consecutive days and nights.

•The property covered is removed from the preemies.

•The insurable interest is passed from the insured.
An important clause in the burglary policy is the "key clause." It excludes the loss of money and/or property from safe or strong room following the use of key to the safe or strong room or any duplicate thereof belonging to the insured, unless this had been obtained by threat or violence.
Cover for Theft and Riot and Strike risks can also be included in the policy by paying additional premium.
Theft means taking dishonestly any movable property out of the possession of any person without that person's the consent. That the element  of force or violence is not necessary.