Liability Risks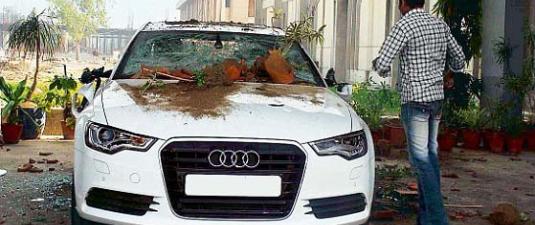 The term personal liability is very often misunderstood.  Most of us believe that as individuals we cannot or will not become liable to the third party or to a member of the general public. At the most, we can imagine situations of being liable to the public as a result of the use/misuse of motor vehicles on the roads. Lack of stronger liability laws and awareness among us on the scope and coverage of what constitutes public liability and the role of individuals has kept us mostly safe outside the preview of public liability. Lately slowly Indian liability laws are become stronger and stronger where the courts have started to give judgement not only to punish but also to send strong messages to the public at large.
Anyone who comes to a premises owned or on lease by us and meets with an accident can claim for liability damage from us. It could be your gardener, help, cook, any casual labour hired by any contractor who is executing any contract work in your property. Any accident to them during the course of work, the owner of the premises is exposed to liability claims as per law.  These claims can be extended to loss caused in case a tree in the property fall and causing damages to the neighbours or your pet unattended bites the passerby etc.
Few covers one should consider
Public Liabilities - Any third party personal injuries or property damage for which the property owner is legally liable. 
Employees Compensation -  To cover any personnel injuries or death to anyone working in your property like gardener, maid, help, cook or causal labour of contractor who is executing  your contract work.
Family Event Insurance - C

overs damage to properties at the venue and loss due to food poisoning; burgulary of money kept in safe, gold ornaments, precious stones; postponement or cancellation of an family event like wedding in case the bride or grooms gets injured in an accident or if any of their blood relatives are hospitalized or due to  perils such as  fire, earthquake, flood,  riot and strike etc.