Householder's Cover
Submitted by

ciby

on Thu, 15/11/2012 - 12:03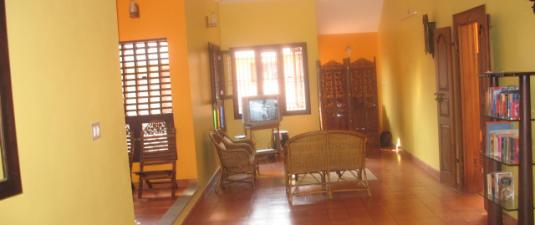 Every individual who has bought a home availing bank loans will have knowingly or unknowingly insured his home against the basic risks that can occur like fire, earthquake etc. The reason being every bank tends to protect their investment. That being the case, it is imperative that we as individuals also insure our house (our own investment) and its contents because of the monetary and sentimental values attached to it.


Insurance companies have come out with different types of householders' insurance depending upon what is to be covered. Covering only the structure of the home is often done under a home insurance where as covering of the structure and the contents are done under a combined policy called Householder's Protection Policy. The name may vary from company to company.


Under a Householders' policy there are various sections covering different aspects of a home.
Fire and allied perils: Covers damage due to fire to structure and contents of the house. Some companies offer built in coverage for damages arising out of earthquake and terrorism too.

Burglary and Housebreaking including larceny and theft: Covers the contents of your home (household items) from burglary and theft.

Plate glass: Glass fittings in the house are covered from accidental damages.

Domestic Mechanical and Electrical Appliances: Insurance for appliances against mechanical and electrical breakdowns. The cover would be given to appliances below a particular age only.

All risks cover: This cover is offered for damages to jewellery and valuables when kept in custody, worn or carried to anywhere in India, subject to the amount specified in the policy.

Baggage Insurance:  Covers loss or damage to insured's accompanied baggage by accident or misfortune whilst the insured is traveling on tour or holiday anywhere in India.

Personal Accident cover: It provides compensation for accidental Death or Permanent Total Disablement following an accident, covering you and your family members.
The covers will vary with the company you are choosing and each company specifies the minimum number of sections that has to be taken under Householders' Policy. Some companies offer discounts if more number of sections are chosen.


There are certain important exclusions under this policy. They are willful destruction of property, loss, damage and destruction caused by war, wear and tear etc, losses if your home has been unoccupied for more than a pre agreed number of days, without prior notice to the company, and cash, bullion, painting, works of art and antiques.