Jewellery Insurance
Submitted by

ciby

on Wed, 05/12/2012 - 11:23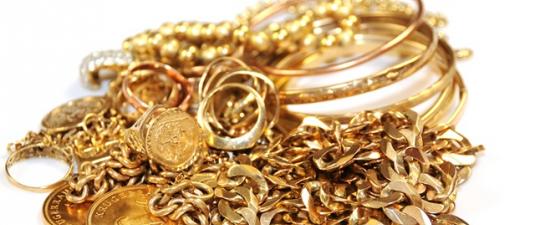 Gold, especially   in our country, is considered as auspicious and collected and possessed   in  the form of ornaments, coins and other asset units. It has been a prized possession of high fascination and a mark of wealth and style. More than the sentimental value attached to these, gold and other precious stones are of high material and economic value too. No other asset has such a huge concentration of value in small units. Protecting the jewellery, therefore, should be of great concern to many of us.  Particularly so in these days of alarmingly increasing incidences of theft, housebreaking, day light robbery, chain-snatching, hold-ups, etc.
Keeping the jewellery  in the bank lockers is the usual practice for many. The problem here is that there are not sufficient  number of lockers available with the banks. Lockers are allotted on priority basis by the banks to their account holders. Charges for the lockers vary according to the size of the locker, location of the bank, customer segment, etc. Some banks may insist for collateral considerations like a Fixed Deposit, advance payment of locker fee, etc.
The agreement with the bank is a contract of leasing.    You are only taking the space on rent from the bank.  Therefore, bank is not responsible for missing, loss or damage to the property stored in the lockers.   Simply put, it is just that the bank lockers are safer places than our homes. No insurance, no provision for replacements or repayment in case of loss or damages.
To protect your jewllery and valuables  against the losses it is exposed to you should have an Insurance Policy. This policy covers against loss or damage to Gold and Silver ornaments, Jewellery, and other valuables   from any fortuitous cause anywhere in India. Some of these policies cover the ornaments when worn by the insured also. Jewellery kept in the bank lockers are also  covered under this policy by some companies. Some Insurance companies are offering stand-alone policies while majority of the insurers do have a section of  All risk Insurance under their householder's package insurance Policy.
There are the regular exclusions like war, and the like perils, riot, willful act of the insured, his family members, mysterious   disappearance, etc. Loss from theft and burglary will not   be paid if the house is left unoccupied for more than 30days. Terms and rates may vary from company to company. You can contact your brokers for full information.
Even if you have bank lockers to keep your valuables safely, remember, it is at your own risk. Never forget to have an insurance policy if you want your valuable to be fully protected.