Health cover for Senior Citizens
Submitted by

gina

on Sun, 04/11/2012 - 11:38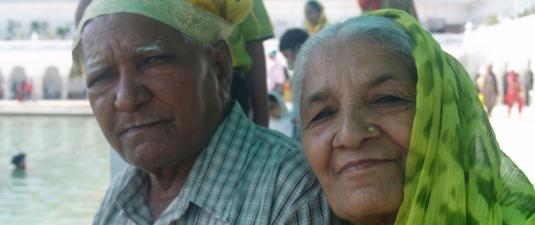 Any of us who have tried to take a mediclaim policy for our parents or grandparents know the difficulty in obtaining one. As age advances the medical requirements also increase. The next time you are searching for a mediclaim for your ages family members look out for companies offering the following options:
The entry age for most Senior Citizen Mediclaim policies starts from 60yrs to 80 yrs. However, most policies can be renewed up to 90 yrs of age with a loading in the basic premium and no break in the continuity. Any resident citizen of India can take this policy.No medical checkup is required if the insured was covered under any mediclaim policy of any insurance company for the last 3 yrs.  Some companies insist on having their own policy for the last three years. In other cases a medical checkup as specified will have to be done by the insured himself.  This is done at the insured cost itself.

Under most Senior Citizen Mediclaim, Sum Insured is fixed per person and cannot be made into a floater policy. It covers Hospitalisation and Domiciliary hospitalisation expenses of the insured. It provides for pre and post hospitalisation expenses for 30 and 60 days respectively. Pre Existing diseases cover will be granted only after continuous coverage for the specified time period. This time period differs from company to company e.g. 18 months for New India Assurance. Under Hospitalization & Domiciliary Hospitalization Cover sum Insured ranges between Rs 1 lakh to Rs 3 lakhs for different companies.

Critical Illness is also covered under certain policies as an optional cover.  Here a specified sum assured would be paid on diagnosis of the approved Critical Illnesses. The critical illnesses usually  covered are Coronary Artery Surgery, Cancer, Renal Failure i.e. Failure for both kidneys, Stroke, Multiple Sclerosis,  Major Organ Transplants like kidney, Lung, Pancreas or Bone marrow, Paralysis and blindness at extra premium. Under Critical Illness cover Sum Insured is usually Rs.2,00,000/-.

Most Senior Medi-claim Policies offer IT benefits under Section 80D and reimbursement of cost of Health Check once in block of 4 claims-free years.

Some of the major exclusions are Diseases contracted within 30 days of insurance, Dental treatment except treatment arising out of accident, Debility and General Run Down Conditions, Sexually transmitted diseases and HIV (AIDS), Cosmetic surgery, Vaccination and Inoculation, War, Act of foreign enemy, ionising radiation and nuclear weapon.