Kidnap & Ransom Insurance
Submitted by

gina

on Thu, 20/04/2017 - 11:06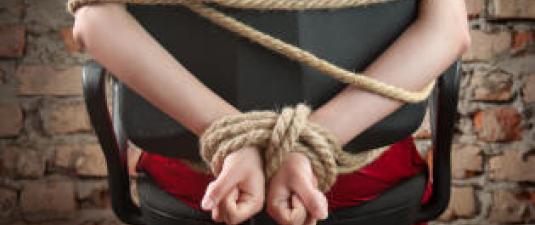 Kidnap and Ransom are two words or actions we always associate to 'it happens only in stories and movies' and never to an ordinary individual like you and me. But the fact of life is that it is a very common incident that can affect anybody!
As per the report published in The Economic Times in 2006, India is among the top ten countries when it comes to kidnapping and demand for ransom. Infact, India is ranked fifth worldwide when it comes to kidnapping.To combat this risk of getting kidnapped and the family being asked to pay obscene amounts as release ransom, the insurance companies had come out with Kidnap, Ransom, and Extortion Insurance.
Sale of K&R insurance is usually targeted among corporates to safeguard key personnels like directors  and their family. The example of Adobe CEO in India, whose child was kidnapped and was released after 5 days and on payment of a ransom amount of Rs 50 lakhs, shows how the families of  top executives are targeted by such kidnappers. This incident sent big corporates in India scrambling to have their top management insured against K&R.  Lloyd's of London introduced the policy in 1932 after the kidnapping of the 20-month child of Aviator Charles Lindberg, but this product was without many takers till late.
The market for K&R has seen an increase in India due to globalisation and MNCs expanding their areas of operations to the Indian sub-continent. Top MNC executives who are relocated to India (especially states like UP, Bihar and AP) to set up operations prefer to take the K&R insurance cover for themselves and their families. 
The K& R insurance offered by various companies in India have the following benefits
Ransom / extortion money
Expenses associated with the crises (Consultant cost)
Loss of ransom money in transit
Legal liability for alleged negligence in not preventing a kidnapping or incompetence in handling the crisis
Death or dismemberment, medical cost, etc
Interest on loan for ransom payment.
Evacuation and repatriation
Child abduction
24 hour emergency response help line
In general K& R insurance is being offered by new generation private sector insurance companies in India. Keeping the nature of this product in mind, insurers say confidentiality is critical for the clients and hence the insurers do not normally share the details of the business figures in this segment.
"Having ransom compensation in place for top executives and celebrities was like posting a 'Wanted: dead or alive' notice for the global criminal network. Any leaks in security regarding coverage could only serve to increase the insured's risk. In Germany, K&R insurance was banned by law until 1998 for this reason"-courtesy The Economic Times