Changes in Health Insurance Ahead.
Submitted by

gina

on Sat, 04/04/2015 - 11:35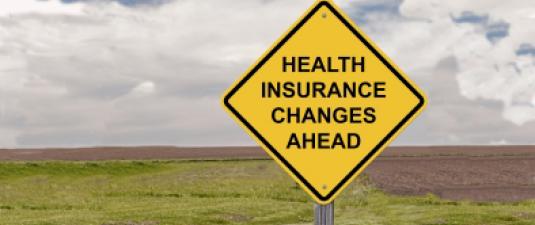 According to the latest news from IRDA's office, individuals may be in for better times with regard to the various health insurance options that are available to them. There is a possibility that we could soon get access to long-term plans, health savings accounts and single-premium health insurance policies, paving the way for deeper health insurance penetration.
Currently there are only single year health policies which need to be renewed year after year before expiry to ensure continuity benefits. Long terms mediclaim plans is aimed to get rid of the year after year renewal hassle, the year on year medical inflation which impacts the premium, and in reducing the administrative work from the point of the insurer who does not have to issue policies yearly and is assured of the client for the said policy period. This proposed long-term health policies could have the tenure of 3-5 years.  Single premium policies also will allow policyholder to lock premium for a longer period without feeling much the effect of medical inflation.
Corporate companies which offer mediclaim to their employees will be allowed to avail long-term group health insurance policies which are annually renewable contracts at present.  Yearly claim ratios of the group will not have the same bearing on the next year's premium as it does now.
The proposed health savings account is aimed to create a fund over 5-15 years which can be used to finance the insured's medical expenses during their post-retirement years. "Out of say Rs 50,000 premium that the policyholder will pay, a small portion — around Rs 3,000-5,000 — will go towards buying a high deductible risk cover, with the rest being invested to create a corpus. No premature withdrawals will be permitted from this fund for meeting personal expenses," said a senior executive of a private insurance company. For those individuals who consider health insurance an unnecessary cost since it offers no return on the premium paid unless a claim has occurred, would find these health savings accounts highly motivating to join the insurance fold.
IRDA believes that these moves will in turn improve the insurance penetration in the market.  "A need was felt by IRDAI to revisit various areas of the health insurance framework such as products, distribution, actuarial related matters like pricing, claims experience, solvency, M&A, rural and social obligations, etc., so that the entire processes are streamlined to cater to the growing demands of the market for health insurance and also to enable companies to gear up well for meeting such demands in terms of innovation and servicing capabilities," said Ajay Bimbhet, managing director, Royal Sundaram Alliance Insurance. The modified regulations are expected to be released by the month end.
Considering, we Indians are very cost sensitive and would be concerned about the actual immediate premium outflow rather than long term savings, whether long term policies will have the desired benefit for the customer, or whether the health savings accounts will improve market penetration are all questions that will be answered only with the passage of time.