Congenital / Genetic issues exclusions in Insurance
Submitted by

ciby

on Tue, 27/02/2018 - 12:45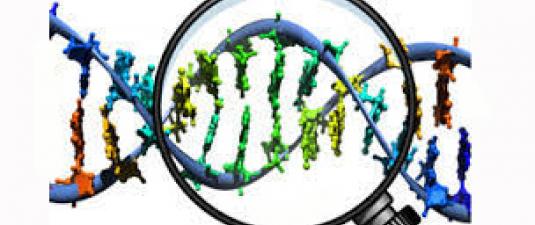 Genetic/congenital issues have been exclusion in the health insurance policies in India. Few private insurers of cover internal congenial issues by an large it is an exclusion across all insurers especially the public sector insurers.
The Delhi high court on Monday upheld the decision of a trial court which said that a person with a genetic disorder needs medical insurance just as much as others. "Discrimination in health insurance against individuals based on their genetic disposition or genetic heritage, in the absence of appropriate genetic testing and laying down of intelligible differentia, is Unconstitutional and is violation of article 14 of the Constitution of India," observed Justice Pratibha Singh in the judgment. The court further directed the Insurance Regulatory Development Authority of India (IRDAI) to study the exclusionary clauses in insurance contracts and ensure that companies don't reject claims for genetic disorders. 
In the case before the court, one Jay Parkash Tayal had taken an insurance policy for himself, his wife and his daughter from United India Insurance Company Limited. This was for Rs. 5lakh per person. Tayal suffers from HOCM (Hypertrophic Obstructive Cardiomyopathy). He had made claims in 2004 and 2006 which were honoured by the insurance company.
However, in 2011, he was hospitalised again at Fortis Escorts Heart Institute in Delhi, and made a claim of Rs 7,78,864, but this was rejected. The reason given by the insurance company was: "Since genetic diseases are not payable as per the policy, genetic exclusion clauses." Tayal said these exclusions were not part of the initial policy he had taken and he was not informed of this change. It is worth noting though that United India's policy wording or any other Public Sector Insurer for that matter, never covered congenial conditions.
The IRDA in 2013 issued Standard definations for health insurance and in 2016 Health Insurance Regulations which settled the matter related to pre-existing aliments and what is considered as pre-existing ailment which was a maojor contributor to dispute between insurer and insured. Subject matter was not dealth with in detail other than dividing them into internal and external. May be the percentile of insured falling under this exclussion and getting their claims repudiated may be far less when compared to others. 
The high court looked into two questions regarding the company's exclusion clause. They wanted to know whether the exclusion clause itself is valid and legal, and what facts the insurance company relied on to apply this exclusion.
The judgement looks into the science of genetic disorders and also the legal status in other countries with regards to insurance claims for genetic disorders. On the facts behind insurance company's refusals, the court says: "Thus there are several medical conditions which could be partially attributable to genetics, but could also be attributable to several other factors, such as lifestyle, environmental conditions, dietary habits, etc. Detailed genetic testing is required in order to determine the nature of the genetic disorder, in the absence of which, it would be medically impossible to determine whether a broad medical condition is a pure genetic disorder i.e, solely attributable to a gene or to the several other factors which could contribute."
However, the grey area in this judgment is neither it has allowed carpet inclusion of the congenial issues nor it agreed with its exclusion. The decision depends on evidence which the court itself agrees is difficult to pin point. one end article 14 is quoted, other end it also says that certain congenital issues can be excluded; then the question would be wouldn't it violate article 14 of those with (as judgment quotes) "Pure genetic disorders such as Huntington's disease, Down's syndrome, etc., can be treated differently in insurance policies. "
We find only good immediate clear outcome of this judgment is that the IRDAI has been directed to do a study and come out with new insights on the matter.