Critical Illness Cover
Submitted by

ciby

on Wed, 19/12/2012 - 12:46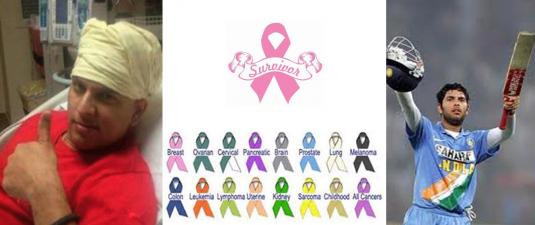 For most people any medical bill incurred will set back their monthly budget in a huge way. Now imagine a family member being diagnosed with a critical illness. The expenses incurred to treat a critical illness can be mindboggling. Critical illness medical treatments often lead to the family shelling out their entire savings and assets to save a loved one. In such situations having a Critical Illness Insurance policy makes a big difference.
One may wonder and ask why they should have a critical illness cover over and above a mediclaim policy. A mediclaim policy is a reimbursement policy where the incurred expenses are reimbursed by the insurers on submission of the bills. In case of Critical illness cover, the agreed amount would be paid upfront to the insured on diagnosis of a particular critical illness. It is  not a reimbursement policy and hospitalisation is not a must.
The sum insured options available under a mediclaim policy is often restricted to five lakhs. In a critical illness policy the insured has the option of choosing the Sum Insured up to twenty lakhs.  A sum insured of five lakhs would not be of much use when diagnosed with a critical illness as the expenses- treatment or palliative care- often run very high.
The list of critical illnesses covered varies from company to company. Most public sector insurers have a short list which includes coronary artery surgery, cancer, stroke, kidney failure, multiple sclerosis, and organ transplants. However, certain private insurers have a much wider list which includes , apart from the above list, coma, paralysis, meningitis, burns, loss of speech, lung disease etc.
There are certain conditions set down for critical illness cover. Children would not be covered under this policy. For most insurers the entry age is kept as 18years old. Some insurers specify the maximum entry age i.e., the highest age up to which you can join a critical illness plan. Some insurers offer lifelong coverage if renewed without any break in the policy, where as some others restrict the age up to which this cover would be given. It is best advised to choose an insurer who would cover you for your entire life rather than up to a particular age after which the chances of the occurrence of a critical illness is higher.
The insurer will pay the lump sum amount to the insured if he is diagnosed with any of the mentioned critical illnesses after a waiting period of 3months from the inception of the policy, and on the condition that he survives for more than 30 days.
In India both private sector as well as public sector companies offer critical illness cover. The list of critical diseases covered by private sector insurers is longer than the public sector insurers; hence the premium will also be higher for private insurers along increased benefits. While choosing a critical illness policy the client must take into consideration his present medical conditions and his hereditary, as chances of certain diseases occurring are higher if his past generation suffered from it.