Why engage an insurance broker?
Submitted by

ciby

on Wed, 03/01/2018 - 18:12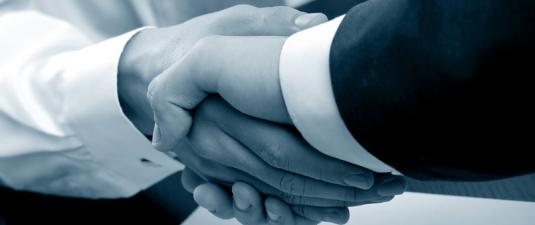 Insurance in india can be solicited through agency (individual agent or bank), direct employees of the insurance carriers and insurance broker. till 2004 in india, insurance was dispensed by the former two that is the agency and the direct insurance companies employees (development officers).
Legality
Insurance is a contract, as per contact Act, 1872, hence a legal document. While entering into this contract, you have an adverse event-causing loss in mind which may or not happen. It would be interesting to note that the interest of the insurance company is well protected as the contract is prepared and executed by them, and is further protected by their development officers, branch employees, agencies (individuals agents or banks), who deal with you, and are at the position of dominance with regard to the subject of insurance, when compared to you.
Who represents your interest while entering into this contract? To create a level playing field on both sides of the insurance contract, IRDA issued license to Insurance Brokers. An insurance broker legally represents your interest at the time of entering into the contract, has the exposure and subject knowledge and has the ability to access solution from different insurance carriers and doesn't charges you for the service if the your risk is placed through them.
Conflict of Interest
If your risk is audited and risk management solutions are recommended by the agency representing the insurer or directly by the insurer, then there is a clear conflict of interest. where as an insurance broker who is paid brokerage, which are fixed and  regulated by the IRDA, Finance ministry, Govt. of India and are same across all insurance carriers, has no incentive  in placing your risk with a particular insurance carrier. Placement of your risk would depend on the solution which the insurers are offering. 
Insurance Subject Matter Expertise
Insurance broker would have resources who would have lot of insurance industry exposure and would be associates/fellows of leading insurance institutes like Insurance Institute of India, Chartered insurance institute, London etc. Insurance brokers would be in position to have an impartial view on your risk and argue your risks with the insurance carriers for better pricing as well as coverage.
Rate, Compatiblity & Convenience
Insurance companies are aplenty and each company offers products and services that are unique to each one of them. One insurance company alone cannot cater to all your requirements which may be varied, unique and specific. So, how do you decide which insurance company offers you the product best suited to your needs? The answer is, give mandate to an insurance broker, who would create healthy competition among the insurance carriers which in turn would result in an efficient, feasible, cost-effective and well researched risk management solution.
Record keeping & confidentiality
Insurance brokers would do record keeping, on a strict confidentiality basis, of all your risk management related documents/proprietery datas and operate as efficient as risk management department internal to you.